E-Commerce
Traffic-Shaping Discovery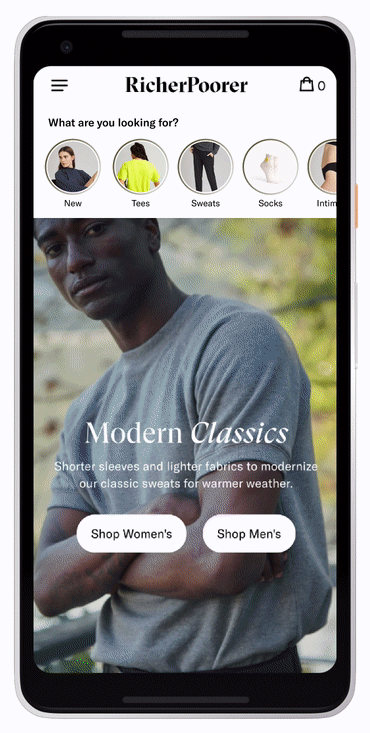 ︎︎︎ Performance Design
︎︎︎ Interaction Design
︎︎︎ Strategy Consulting
Opportunity
I noticed we can enhance the experience for our identified users coming from Instagram. The goal is accelerate discovery by engaging users in highly relevant product recommendations. The design is reminiscent of Instagram Stories and therefore, is a seamless transition from the discovery on social to onsite.

Because many of our fashion clients experience a lot of traffic through Instagram users, this was also a great opportunity for client delight.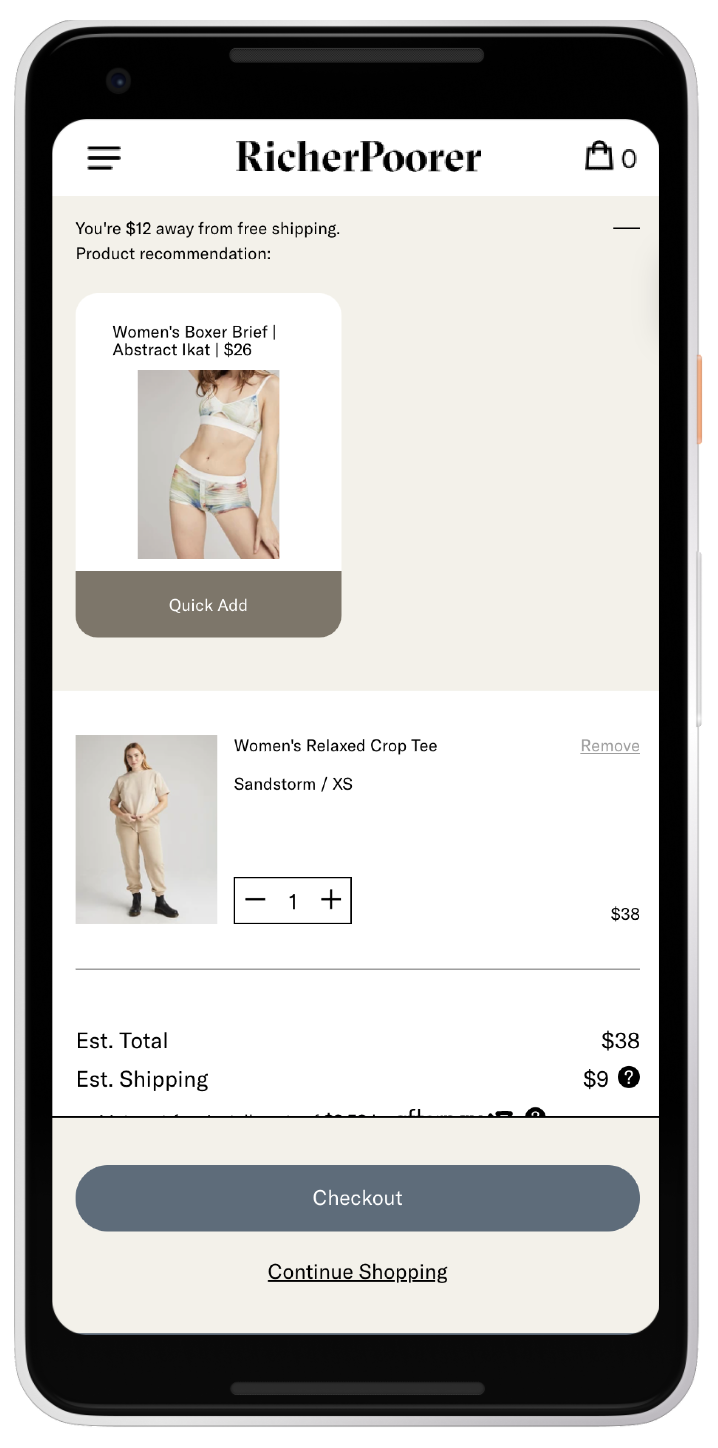 ---
Demographic
Age: 29
Location: LA
Occupation: Fashion Stylist
Household: Lives with fiancé
Personality
Will often buy multiple colors or sizes of the same item and return the ones that do not work

Often browses Instagram for fashion photography inspiration and new clients to style

Loves to get ready but only on special occasions. Keeps it casual for everyday.
Goals
Wants to find durable basics for everyday that will look crisp with little maintenance.


Pain Points
Often can't find items she was looking at because she didn't save the product link and only has little time to browse

Is easily discouraged from shopping further when time spent browsing isn't productive


---
Strategy
Inspired by Instagram Stories, this concept is ergonomically mobile-friendly in its design and an organic continuity from in-app browsing.


Why it performs
Prolongs the discovery visit of identified users onsite.


Designed for Wunderkind
---
Next ︎︎︎