E-Commerce
Inline Email Capture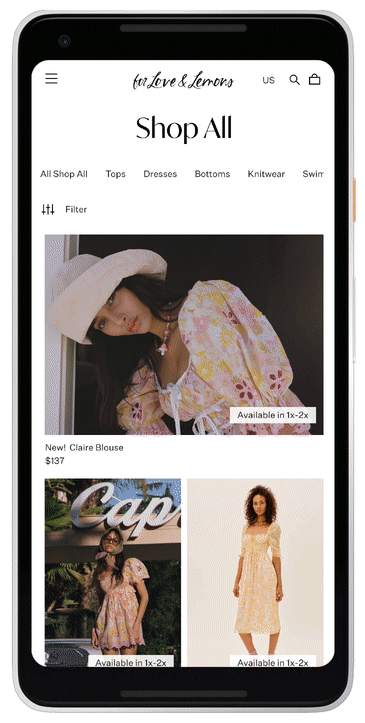 ︎︎︎ UX Design
︎︎︎ Interaction Design
︎︎︎ Strategy Consulting
Opportunity
When considering the customer journey map of a newcomer to a site, there is an area of opportunity at the browsing stage to identify these users.

I found that for Entrance and Exit have there are simple solutions for user capture intent. Home and Checkout pages in e-commerce sites have a very similar design across brands. Additionally, at these stages, the experience is very similar to most un-identified users.

We refer to any inline zone that is placed within a client's product grid onsite as a content slot inline zone. It can either take up the space of one or two product grid items. This creative will be placed to scale according to the client's native product grid. This concept facilitates identity capture at the browsing stage but can also be applied to any messaging. Without being intrusive, this content inline zone experience creates an opportunity for engagement.
Process & Implementation
After testing the concept on alpha clients, we were able to roll this out this as a new client offering. With this, I created a a process for clients to request this strategy. Because Product Grids onsite vary drastically from client to client, building a creative preset for this specific deployment type is not possible, so I created documentation and instructions for designers and engineers.

The Inline Zone will adjust to requested client prefereneces and their onsite product grid.
---
Strategy
Create an opportunity for identifying customers at the discovery stage. The inline deployment is organic with the scrolling behavior of browsing in the category page and, therefore, doesn't infringe on the user's experience onsite.


Why it performs
The inline zone adapts to the design of any onsite product grid, making it scalable and organic to site.


Designed for Wunderkind
---
Next ︎︎︎