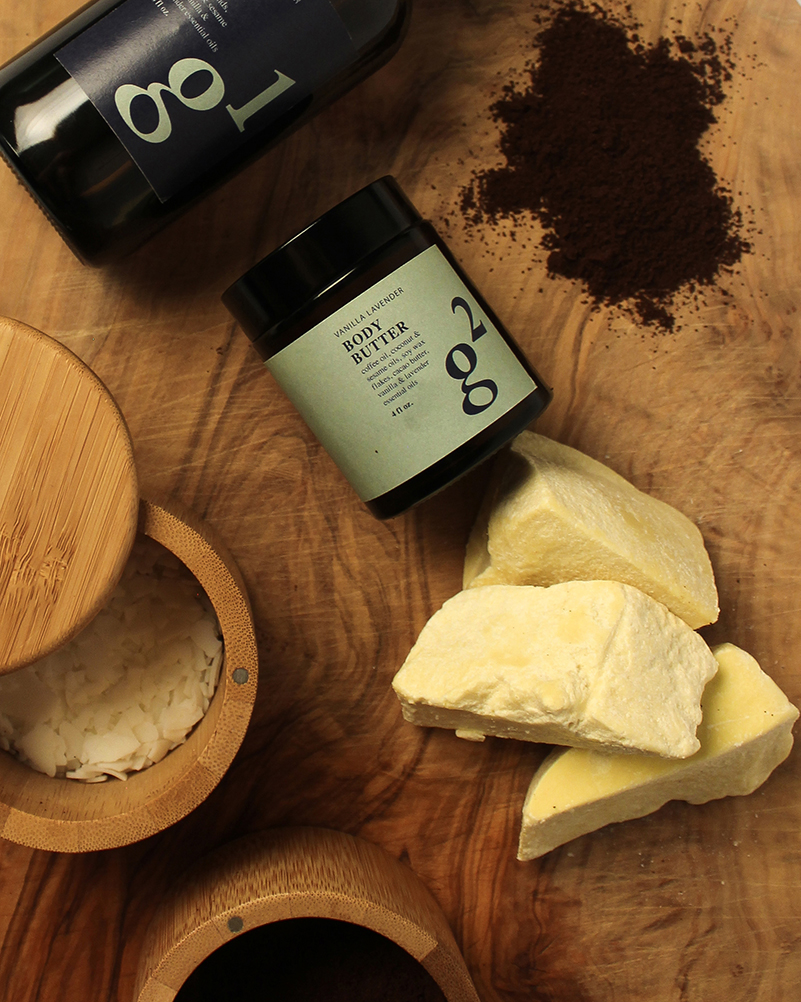 ︎︎︎ Identity Design
︎︎︎ Packaging
︎︎︎ Strategy Consulting
Grounded identifies as a self-care brand that specializes in handmade natural products made with coffee grounds sourced from local coffee shops in New York City. Their aim is to bridge the gap between a New Yorker's beloved cup of coffee and the waste that it produces.

More than just a self-care brand, they are also a service—providing local coffee shops the opportunity to reduce their coffee waste and enhance their clients' experience.

I met directly with the co-founders Danielle and Luisa, who imagined an identity that is modern and minimal, yet not devoid of character. One that is genderless, yet colorful. Most importantly, they wanted the brand to focus on transparency— of ingredients, process, sourcing. They want people to understand the value in knowing what you put in (or on) your body.
This is where their tagline "specialty beauty" comes from. "Specialty coffee" is a term used for coffee that is transparent about its origin, down to the planting of its seed. Grounded provides the same with beauty.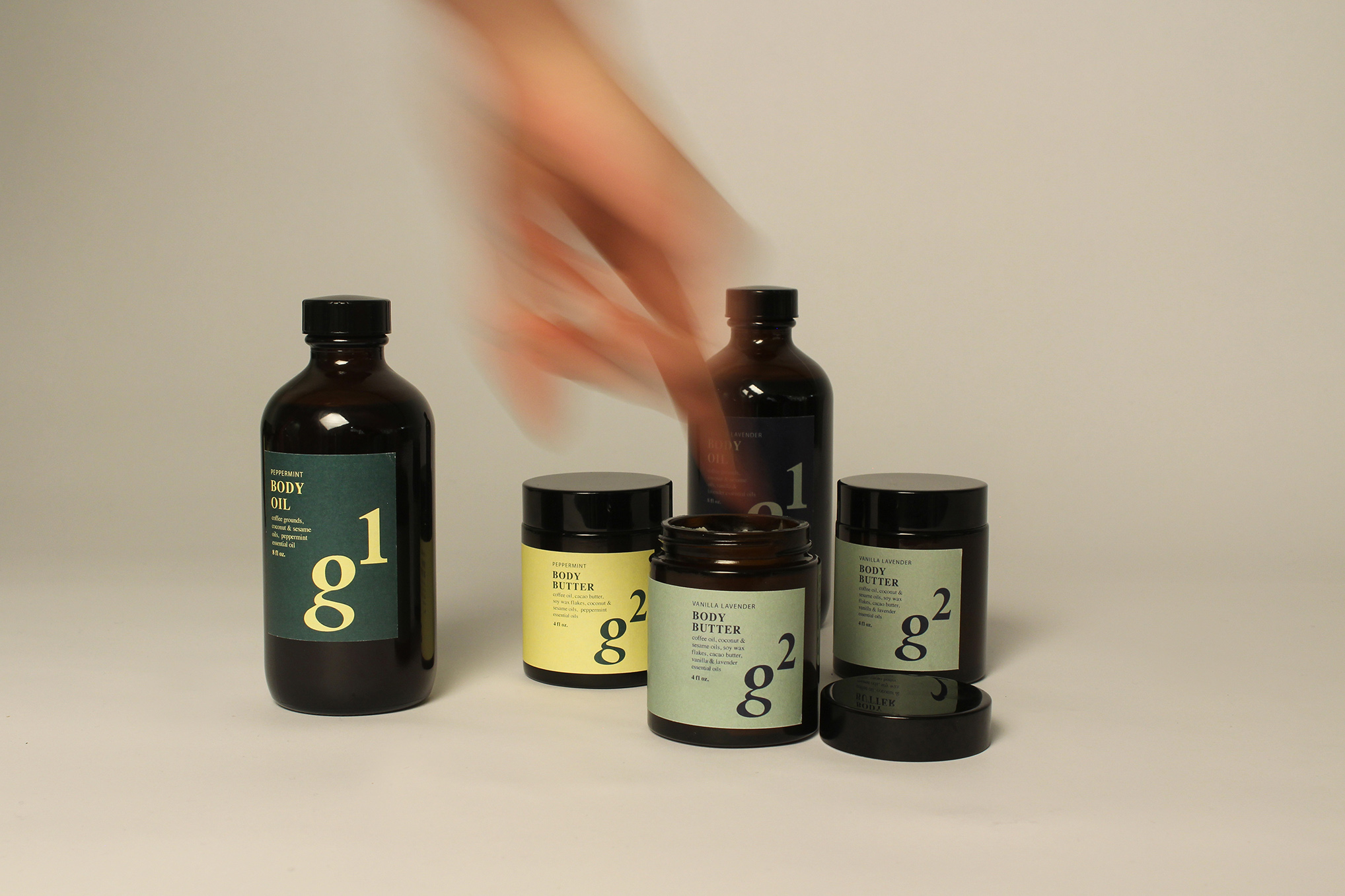 ---
Concept

The identity for Grounded stemmed from the idea of highlighting the transparency of ingredients as the main brand value. The negative space around the serif "g" is designed from the shape of coffee beans.
In brand collateral, I stacked the letter "g" to create a pattern of stacked cofee beans.
In collaboration with

Andrea Jassir, Salome Coronel, & Danielle Juliao
---
Next ︎︎︎