E-Commerce
Cross-channel Research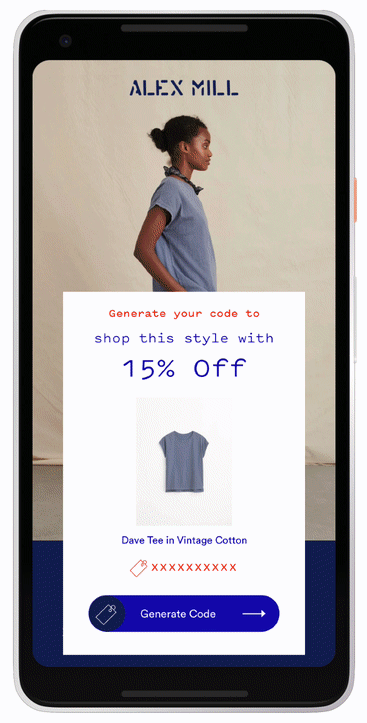 ︎︎︎ UX Design
︎︎︎ Design Research
︎︎︎ Strategy Consulting
Opportunity
The ability to thread the experience of a user across various channels such as email and onsite is one of Wunderkind's biggest competitive advantages. As we began to think about what an "accelerated discovery" product could look like, we conducted research on the onsite UI elements that we familiarly used onsite.

Then, we considered how these strategies could translate across different channels to craft a connected story. These explorations of email︎︎︎onsite continuity serve as ideals of how we should approach a channel-averse product future.

At Wunderkind, often take part in rapid brainstorming sessions for future-visioning like this and for that, I use Figma as a prototyping tool.



Custom Code ︎︎︎

As an alternative for clients who request in-email coupon codes, this experience plays with the allure of personalization when it comes to codes and offers. The loading stage gives the illusion that work is being done, and attaches an intelligence to our product.




Progress Bar ︎︎︎

Much like the e-commerce progress bars onsite, adding an in-email version allows the user to experience this moment of delight in their inbox. Generic gif that fills on-load adds motion and animation to increase attention at a strategic area of the email.
Custom Product Page Feedback Quiz ︎︎︎

Added Headline Copy adds transparency that a user was brought to this page through a certain channel. Similarly to how headline copy within emails can give some insight into why a user would be receiving the email, connecting this to onsite can be a user "surprise and delight" moment that requires low lift on our end.

Simply using generic messaging that feels personal, we're able to create a more individual shopping experience, a positive reminder of what being a part of our client's email list can mean. This pick was catered to you.

Interactive continuity to 'get to know' the user better. Use this to drive a user towards a productive action onsite. "Not For Me" Call To Action is an opportunity to keep the user browsing high-confidence items.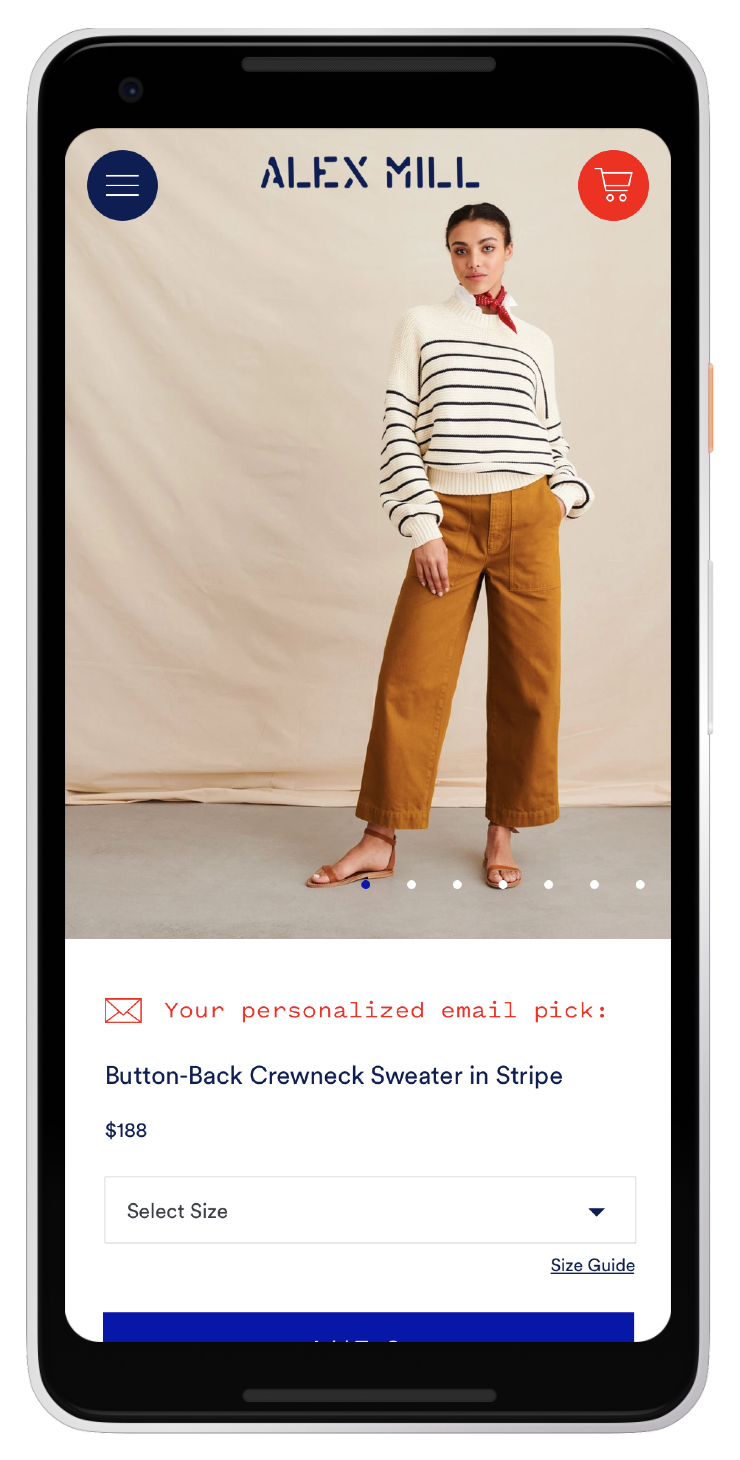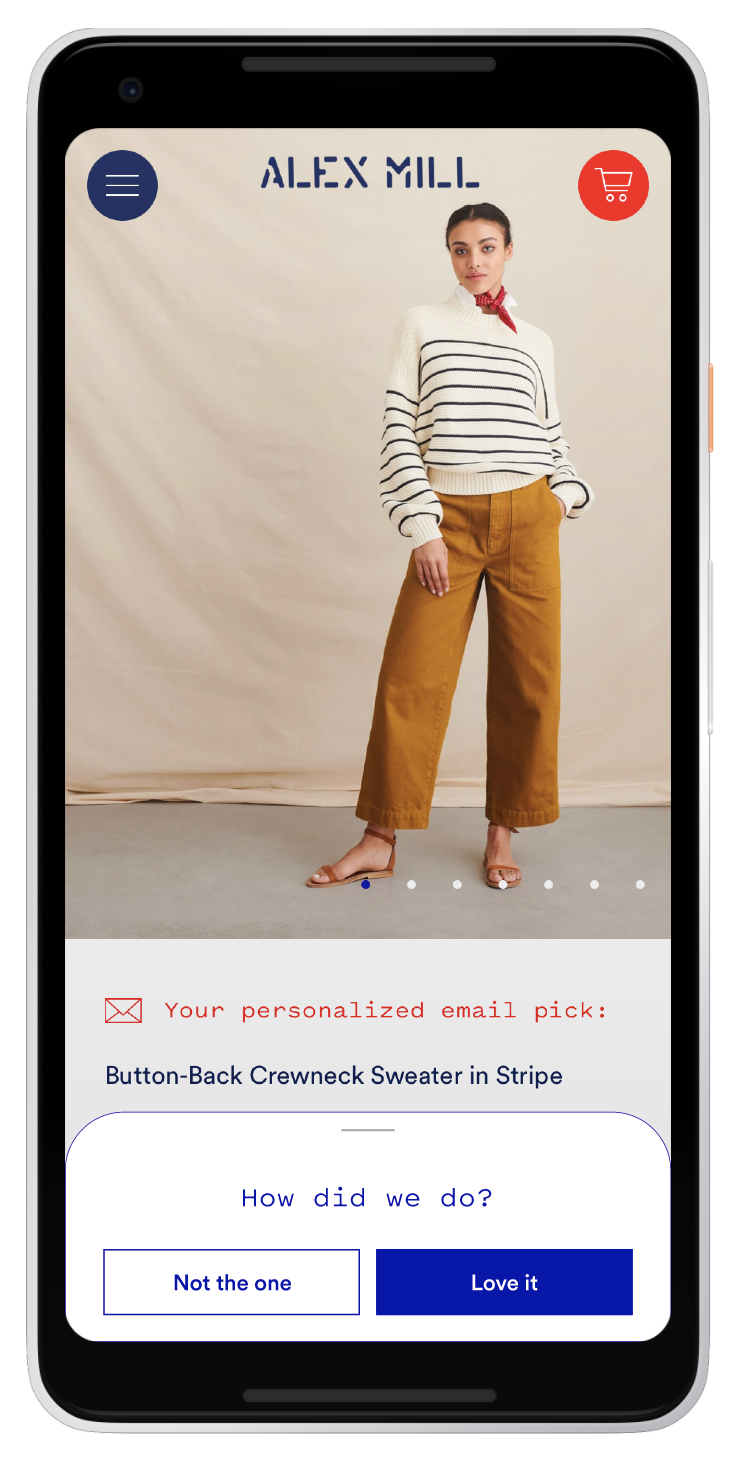 Custom Product Page Focus Shroud ︎︎︎
Guide user action by highlighting elements of the product page.
---
Strategy
Consider the story across different channels and making a connection with the user's interaction across channels at different times.


Why it performs
Highlights to our clients the ability to create a non-linear, connected marketing strategy.


Designed for Wunderkind
---
Next ︎︎︎