︎︎︎ Identity Design
︎︎︎ Strategy Consulting
Amelat Et Al is a platform that welcomes users to "Unearth Latin American Design." Amelat is an abbreviation used for America Latina, and Et Al comes from the latin for "and others."

At the start of Covid-19, I was traveling in Colombia for the first time. My designer friend and Colombian tour guide introduced me to many local brands and I was enamored by the beauty of everything they sold.

We created Amelat Et Al as a way to help artisans tackle the challenges brought on by the global pandemic. When you see the beautiful quality of the things that these brands produce, it is easy to think that they "have it figured out" when in reality, most of them are composed of artisans who excel at their craft and pour earnings into perfecting the materials and product instead of logistics, increased efficiency, brand recognition, etc.

And because of the presence of the international tourist in cities such as Cartagena, these aspects of building a brand were not something local artisans had to think about. With the decrease in tourism, the effect of the pandemic on these businesses was immediate and devastating.

Amelat Et Al sought to create a virtual space for Latin American design and through marketing campaigns, photography and social content, position brands to attract a new target customer in the locals. Not only that, but we took on the logistics of taking products internationally and enabled worldwide shipping for the participating brands.


When designing the identity, I wanted a way to translate the intangible charm that the Latin identity exudes and is at the center of every local brand. I attribute this to a compilation of a complicated history, humor, taste, and just the right amount of messiness.
I was very inspired by the street signage on the old city in central Bogotá, Colombia for the hand-drawn lettering, which took more attempts than I'd like to admit.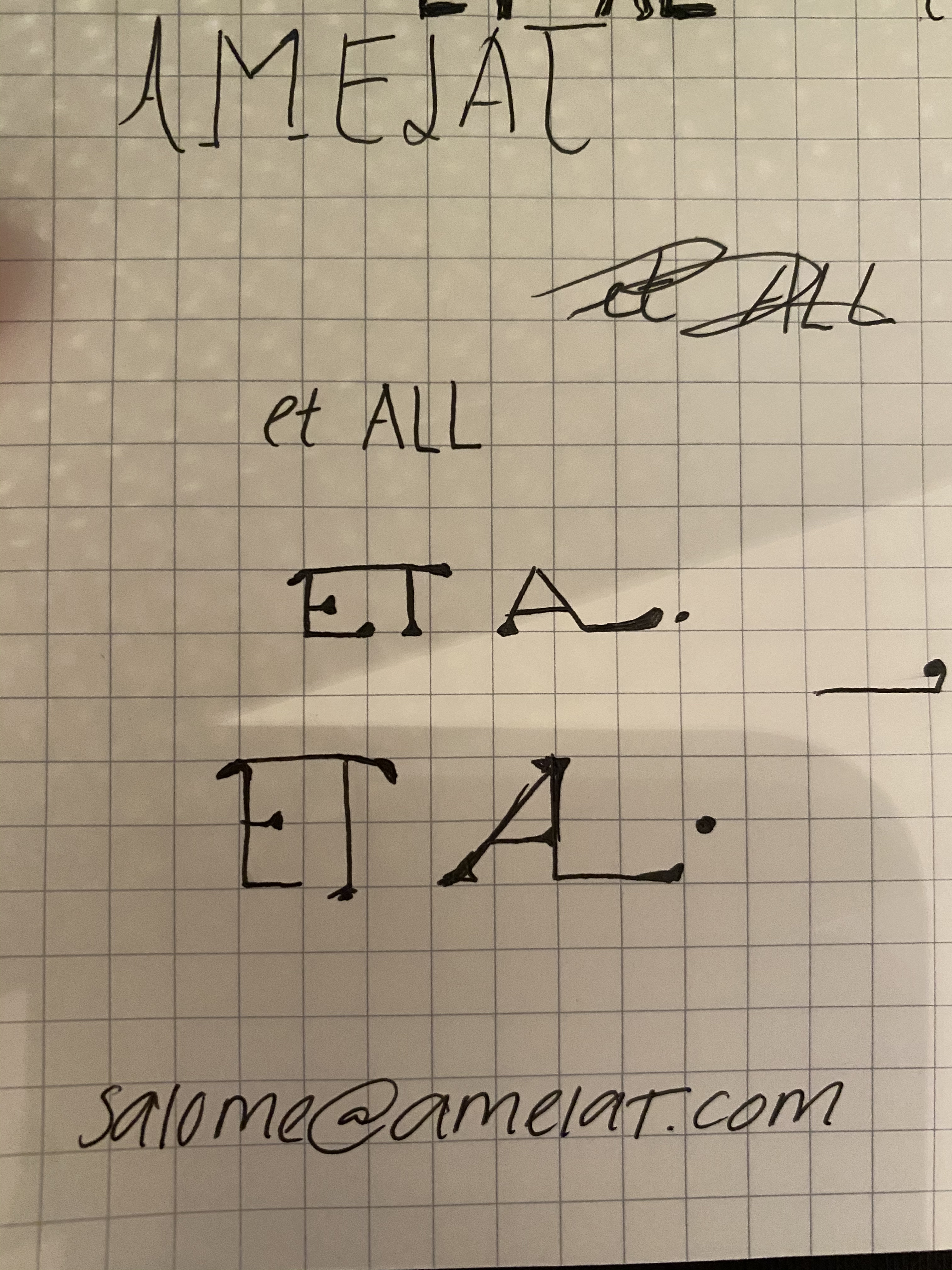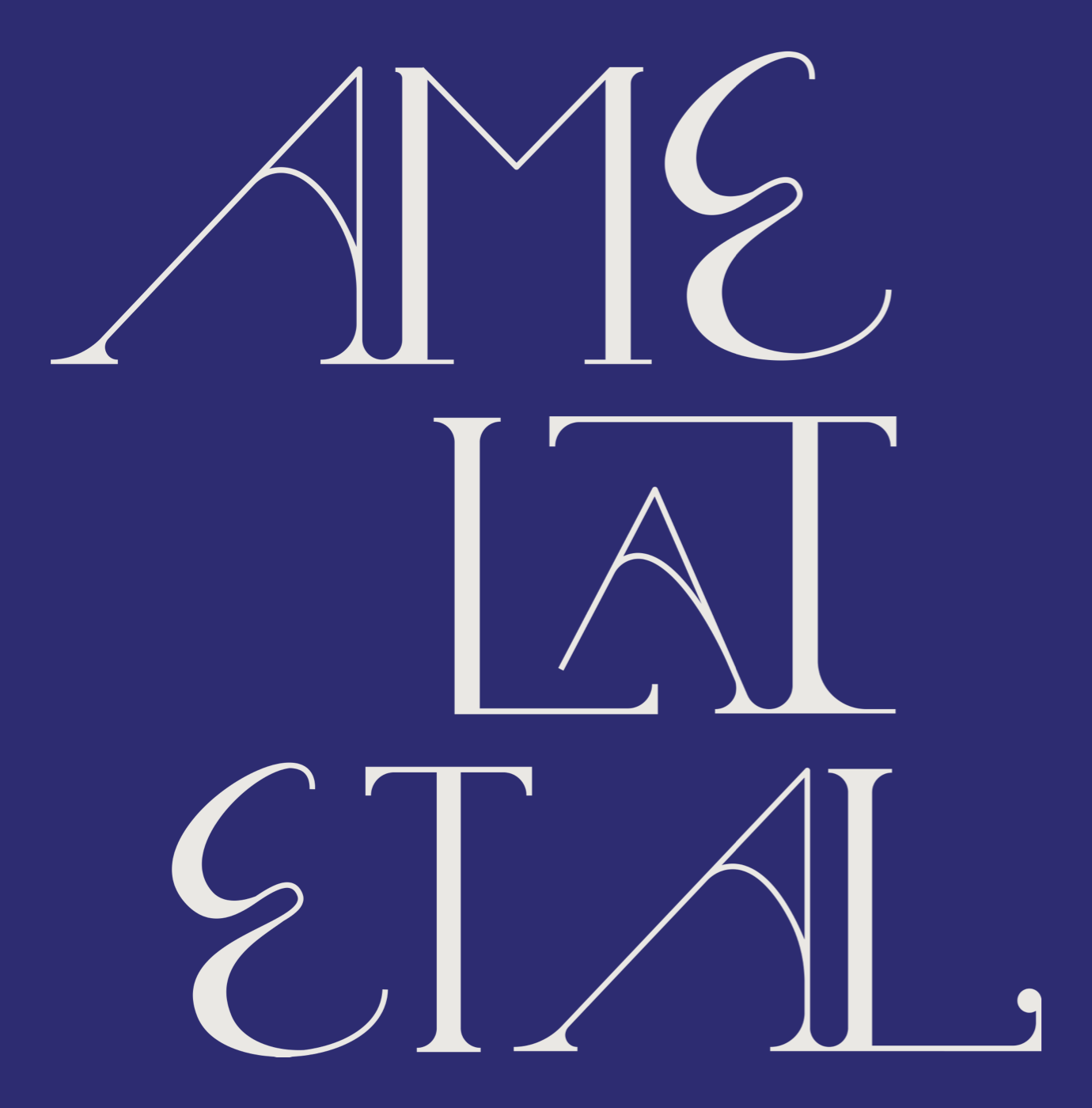 The Latin-ness was embedded in both the designed objects and the sales approach. We tested out many different sales methods and found, for example, that even with design optimization, there is a preference for personal Whatsapp conversations as opposed to an onsite transaction in most Latin American brands.

We tried out strategies for engagement, such as in-person studio visits, Instagram video promos, personalized catalogs sent via Whatsapp...

As we explored different solutions for each brand we worked with, we maintained ongoing communication and were able to forward any useful customer data in order to make recommendations for their processes.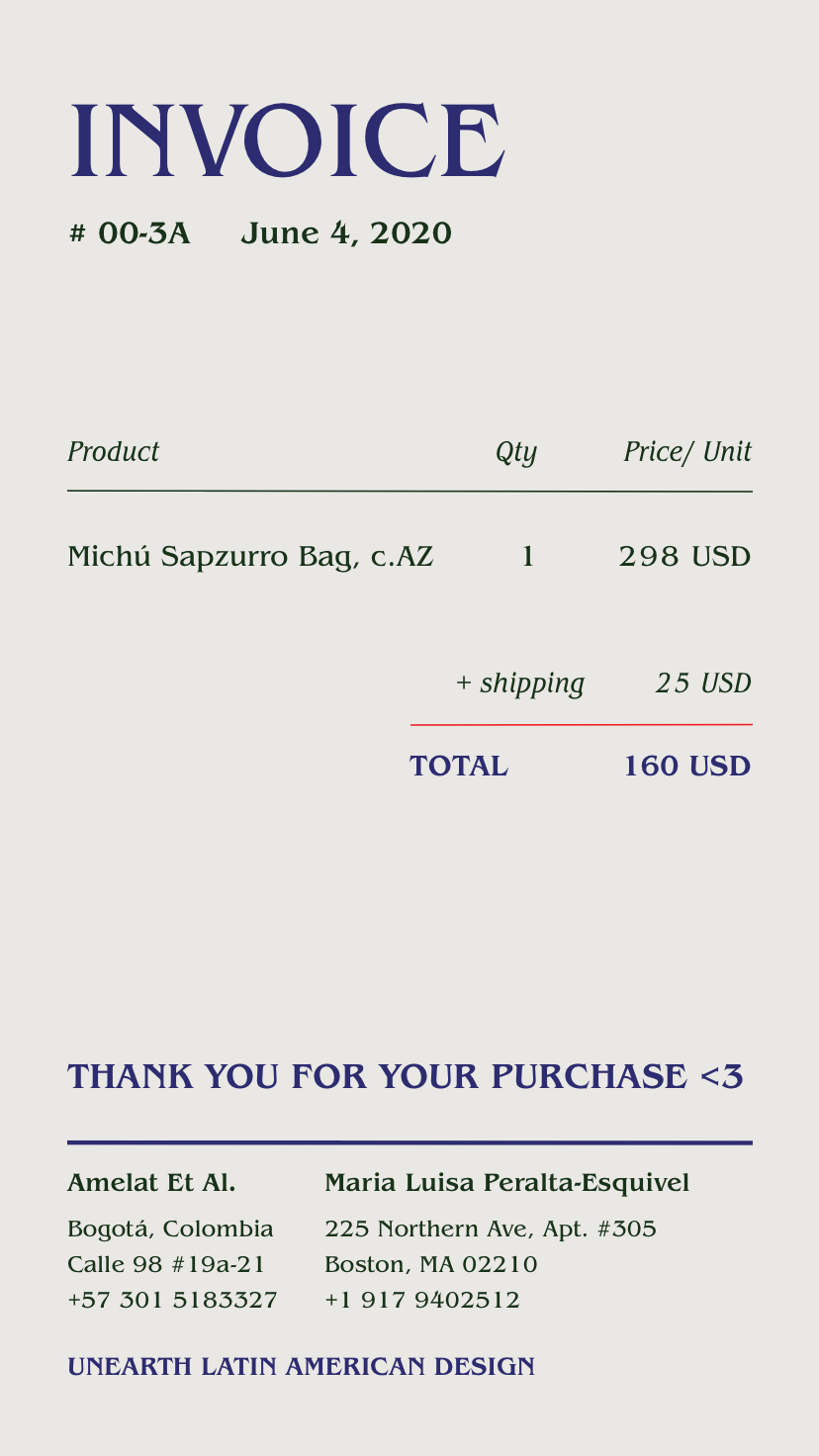 The strategy for our photography and most marketing campaigns was the feeling of two friends facetiming, which is in reality, exactly what we were doing. The entire time while building this project, we were in two different countries without ability to travel. So, a lot of the design direction came from back-and-forth notes through either Facetime or Whatsapp.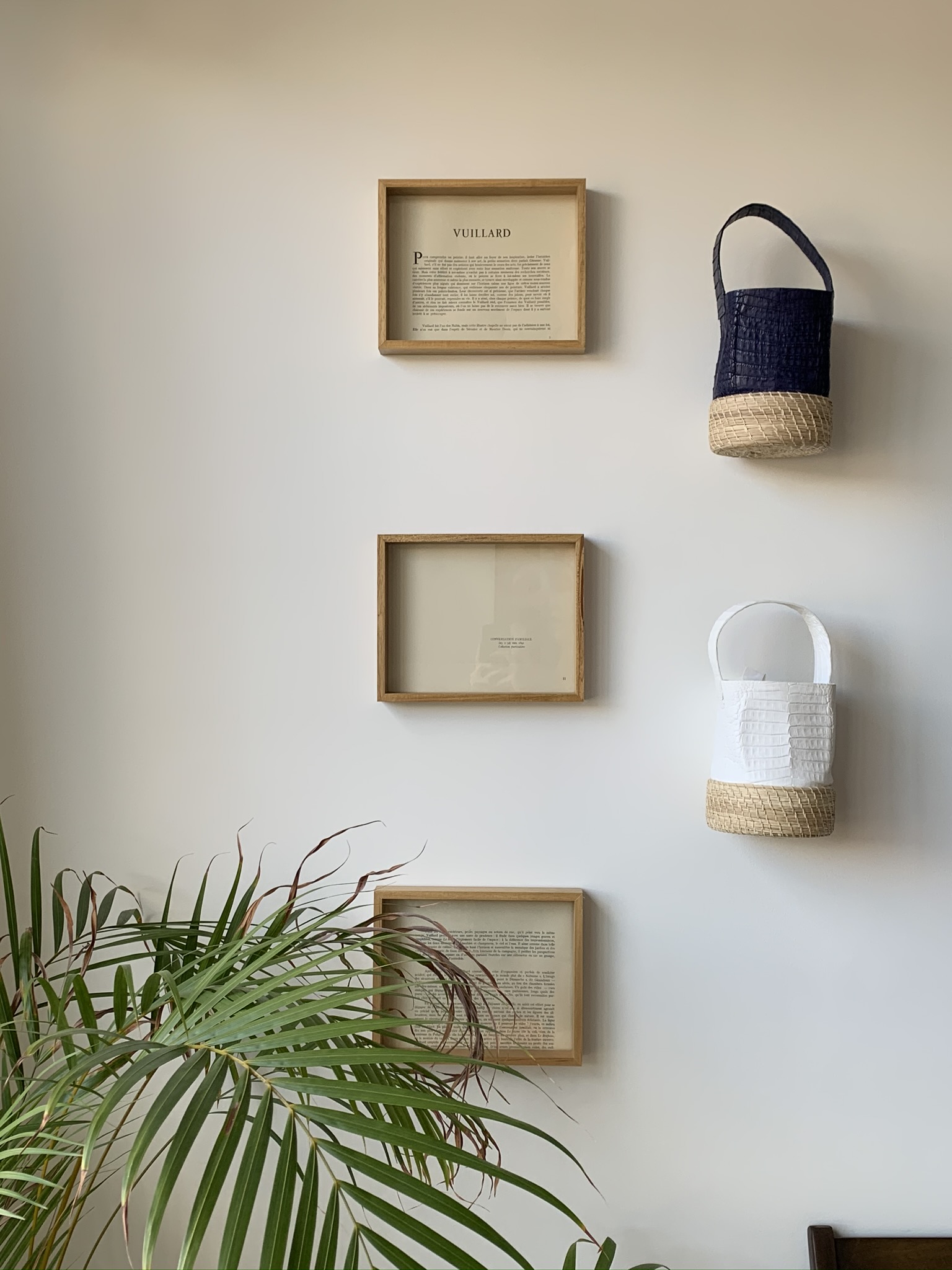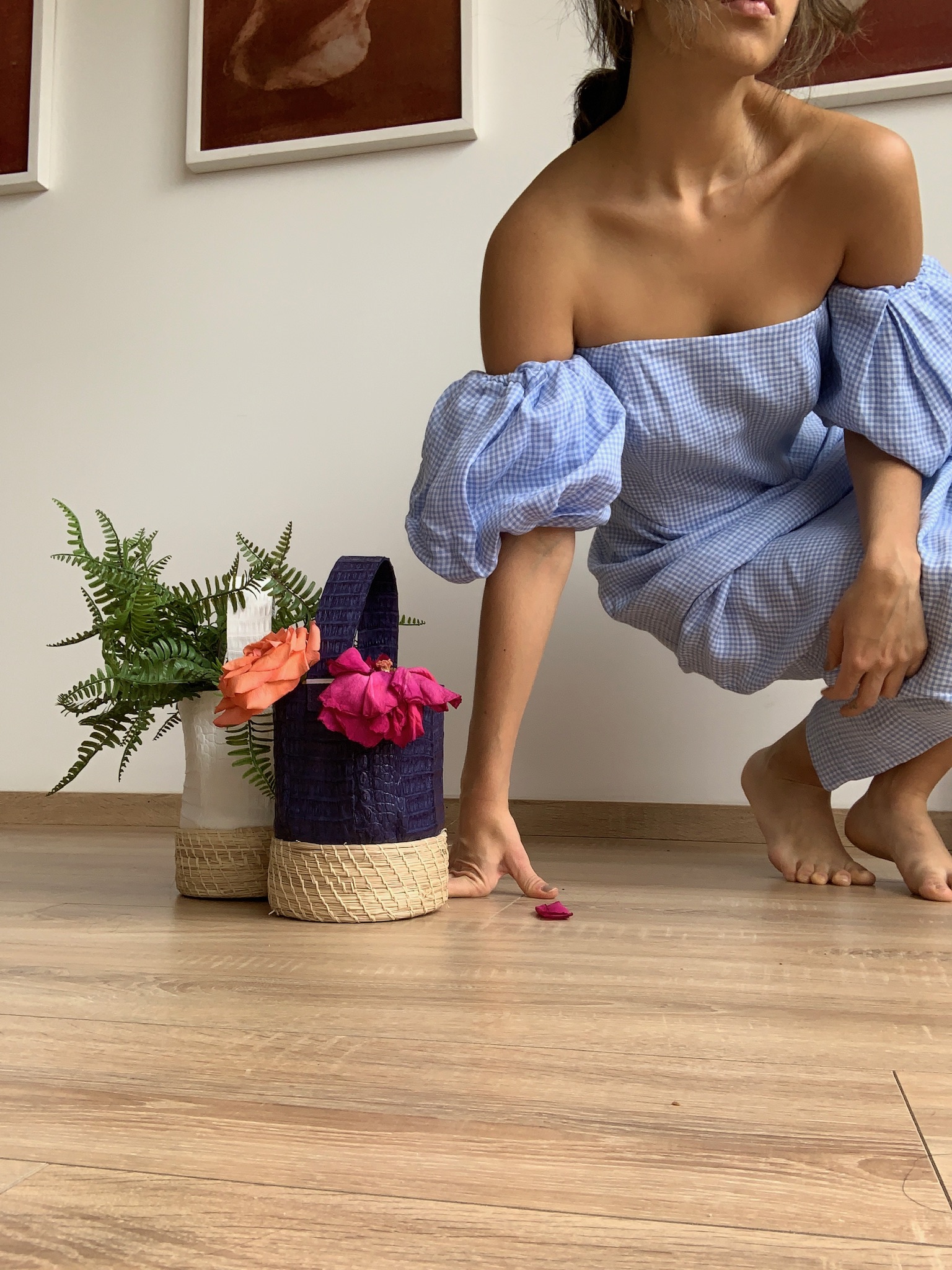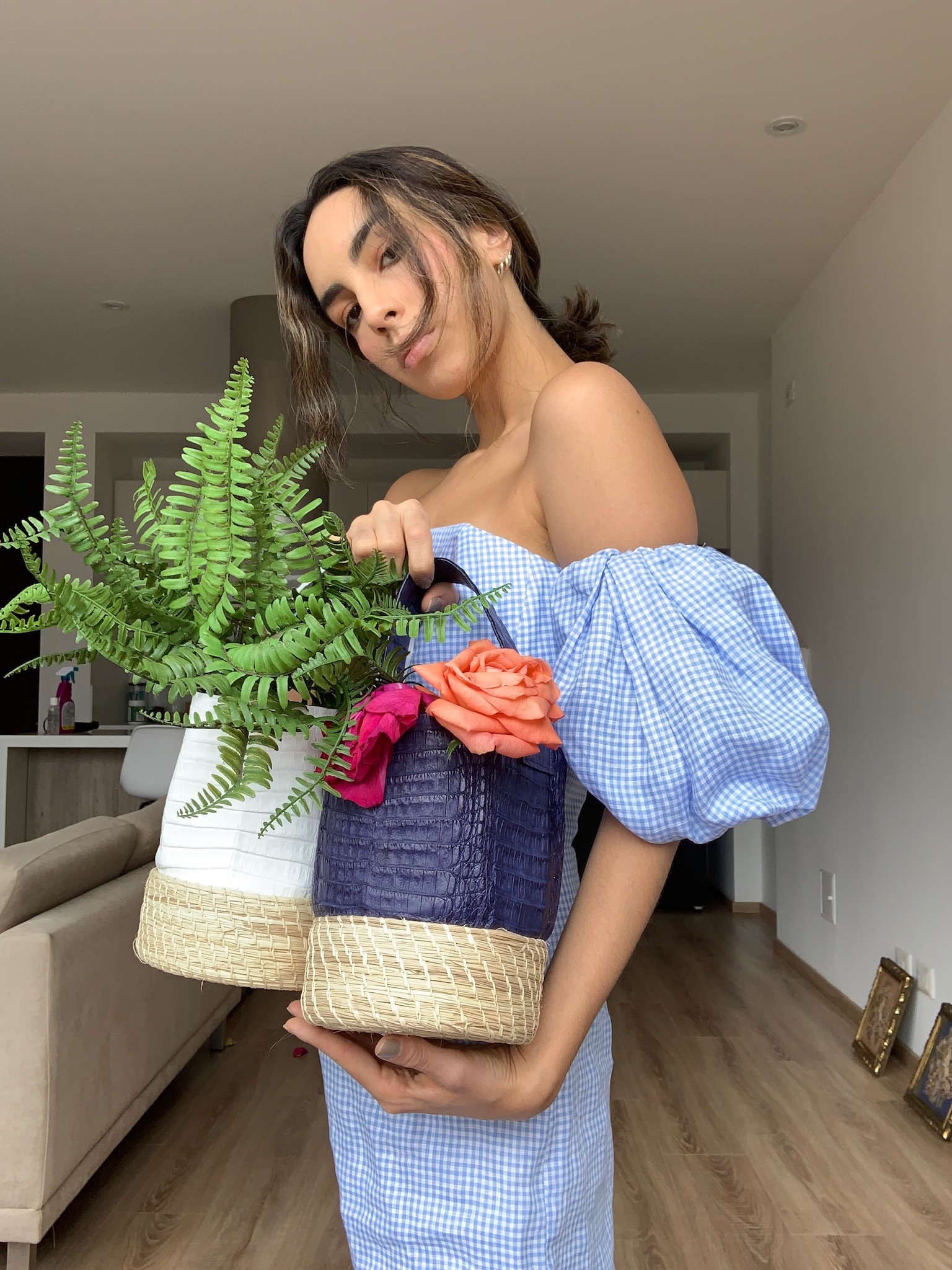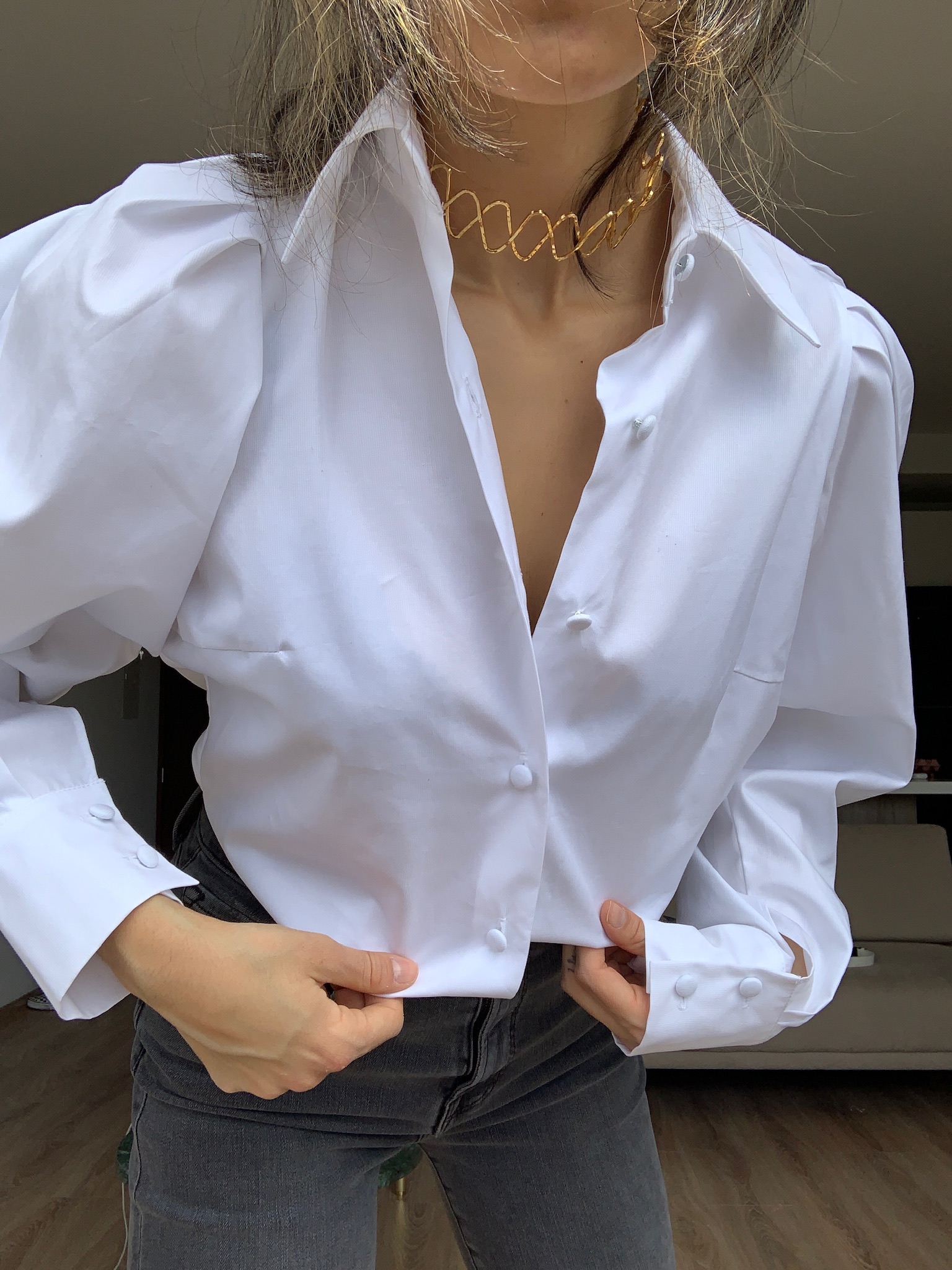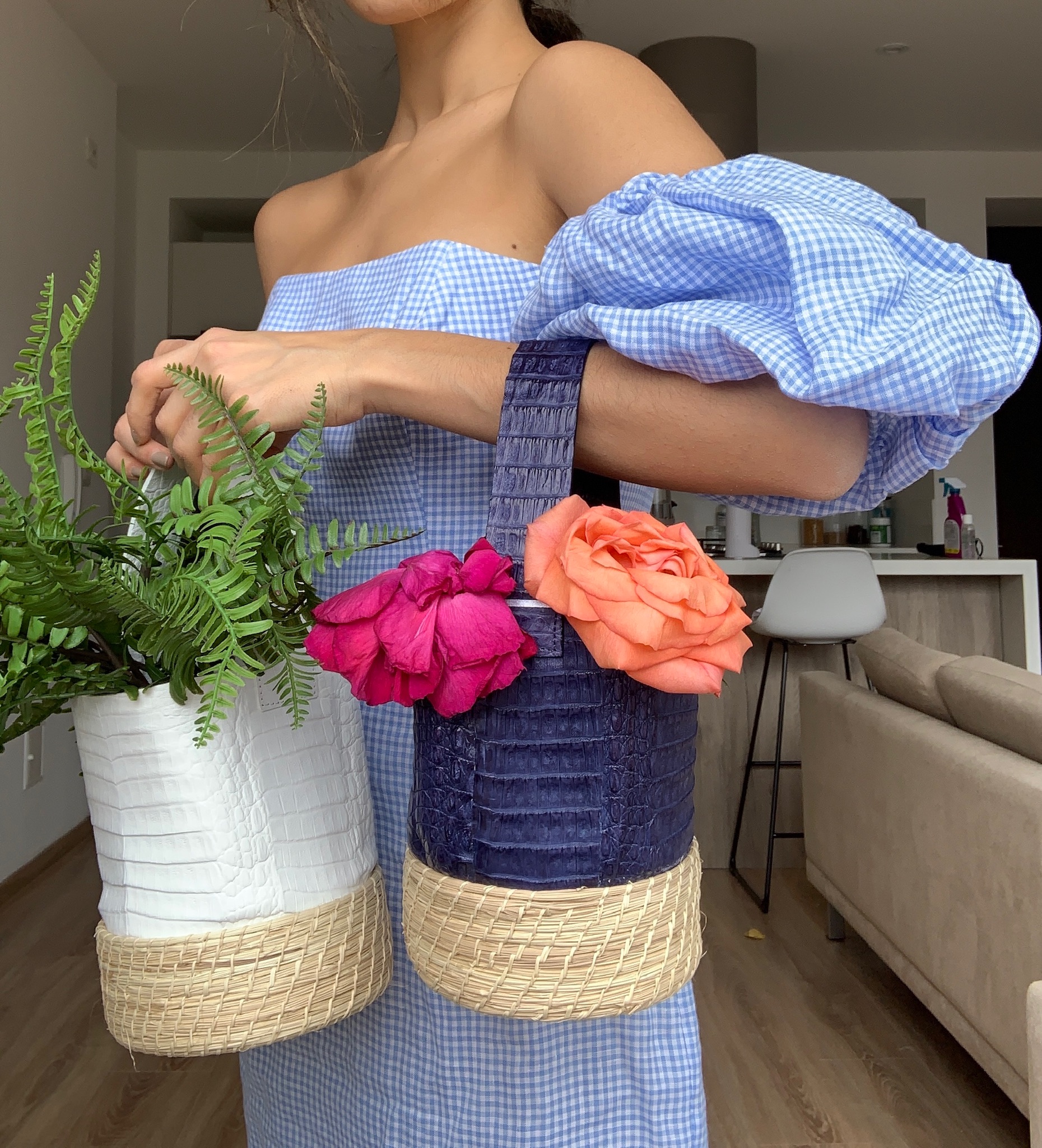 In a post-covid era where travel is slowly coming back, we have expanded our campaigns to include more on-location content like "city tours" etc.
---
Concept

Amelat Et Al is a platform and strategy consulting for Latin American brands in the fashion & accessory space. With the tagline "Unearth Latin American Design," we seek to define latin-ness in a virtual space as well as facilitate logistics for local brands.
In collaboration with

Salome Coronel
---
Next ︎︎︎